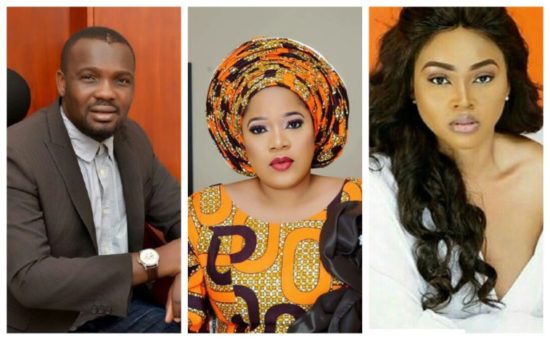 -Yomi Fabiyi does not believe Toyin Abraham's attack on Mercy Aigbe is a stunt
Nollywood actor, Yomi Fabiyi slammed his colleague, Toyin Abraham for claiming her vicious attack on Mercy Aigbe was just a stunt to promote her new movie.
Toyin took to Instagram yesterday to blast Mercy Aigbe, calling her a hypocrite for always writing 'stupid' epistles when her colleagues are having issues.
Well, Yomi thinks it's not just a stunt and has taken to Instagram to slam her.
He wrote;
"Can she just shut up. Hopefully people can now see clearly my previous positions. Mercy did no wrong. Just the usual EVIL, ENVY, HATE laced with LIES and backed by fake accounts and reckless proxy followers who will soon know better. Is it not the same marriage you crashed yourself by setting the poor guy up and eventually packed out despite sincere pleas. Using failed marriage with your deliberate reckless act to win unnecessary sympathy. Why bring the innocent hardworking lady into this. Now that you hurt her brand badly, you are now claiming it is a joke. You can only fool the gullibles mate.
Is it that hard for you to do, LIVE & LET LIVE. Stop hurting people's brand on social media, must it be you always. NOW UNA DON SEE WHAT AM TALKING ABOUT. Why lies and pull her down when @realmercyaigbe is getting endorsement and should enjoy her shine. Why is @lauraikeji not getting such attack. WE DO NOT NEED THIS IN THE MOVIE INDUSTRY for christ sake. Thank God I know where my own attacks had been coming from after any good effort or positive trending stories. Gosh!"