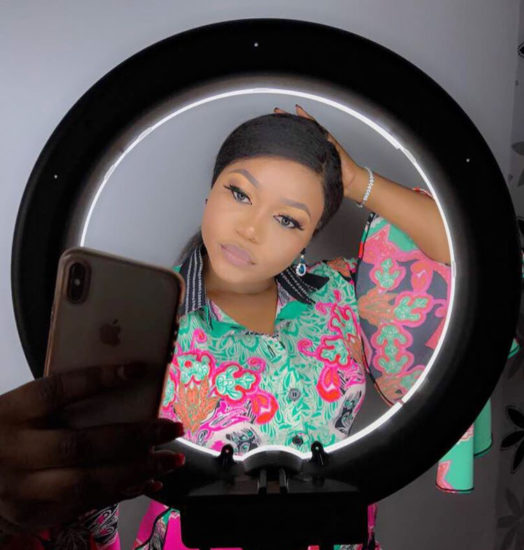 -Actress Ruth Kadiri Places A Curse On Politicians And Yahoo Boys
Actress Ruth Kadiri is of the opinion that the recent tragedies taking place in Nigeria are spiritual and she has placed curses on politicians, ritualists, and yahoo boys who use human sacrifice to achieve success.
Ruth shared a post to address politicians, native doctors, ritualists, and Yahoo boys who use human sacrifice for the purpose of winning elections and gaining wealth and power.
She said as they have brought death on others, death will not depart from their households.
Read her post below.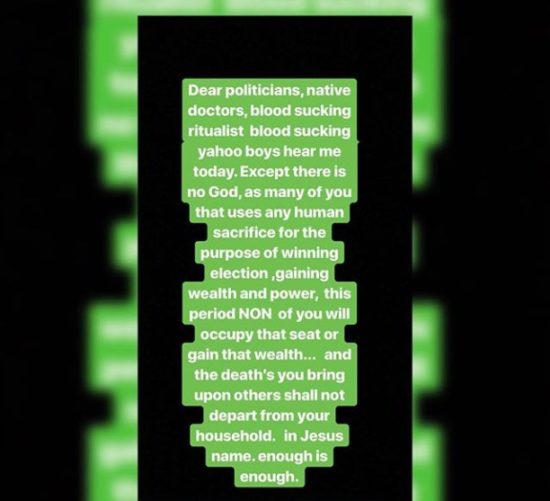 Copy the link below and Share with your Friends: