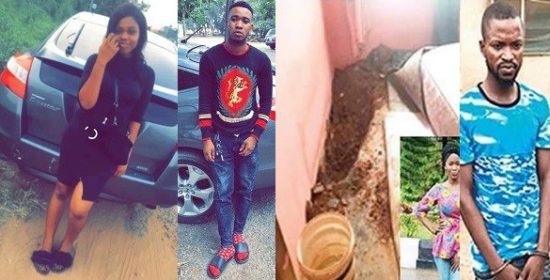 Police PRO, Dolapo Badmus bluntly posted the bitter truth to ladies and their desire to date yahoo boys.
Her word of advice to young ladies out there came in response to the recent deaths associated with Yahoo boys.
According to her, dating Yahoo boy is a very risky venture, which could lead to the loss of a woman's life.
Posting the photo below on her Instagram page, Dolapo Badmus wrote;
"SECURITY WARNING TO YOUNG LADIES OUT THERE:
To you our dear ladies out there especially the younger ones, kindly be informed that associating and dating this so called "YAHOO BOYS" is the fastest way to loose your lives. you have all heard about several incidents involving young girls being killed for ritual purposes just for these boys to continue enriching themselves. "
"Please note that the phone he bought for you, the clothes or car ? he spends that much to gift you or any other thing he gifts you that might have your life used as exchange. YAHOO BOYS from all indications now use blood to sustain or enrich their ill gotten wealth. "
"My sincere advice to you all is to Pitch your tent with that hardworking young man that won't amass wealth through illegal means, together you can build an enviable future."
"Remember your lives are precious, don't lay it down on a platter of peanut? it is harrowing investigating waste of lives by this so called G guys! I sincerely sympathize ? with those families who by one way or the other has lost their daughters through association with the bad boys, may God give you fortitude to bear the loss."
Copy the link below and Share with your Friends: