Controversial Nigerian Journalist, Kemi Olunloyo is back again and this time the Adeleke family are at the center stage of her drama.
Kemi who is infamous for throwing shades at celebrities via her social media handle has made strong allegations against the late Mother of Popular Nigerian Musician
Davido.
In her latest Instagram post, She made fresh allegations that the mother of the
"Fia"
crooner committed
suicide
when Davido was little. Its no news that the journalist has been making controversial statements about Davido at different occasions. Once she claimed Chioma has ended her relationship with the DMW Boss, Last week she also revealed that Chioma insulted Davido by calling him many names and also making mockery of his Family. Although no proof of these incidents were provided, it brought up tension around social media with Davido clapping back at the controversial journalist several times.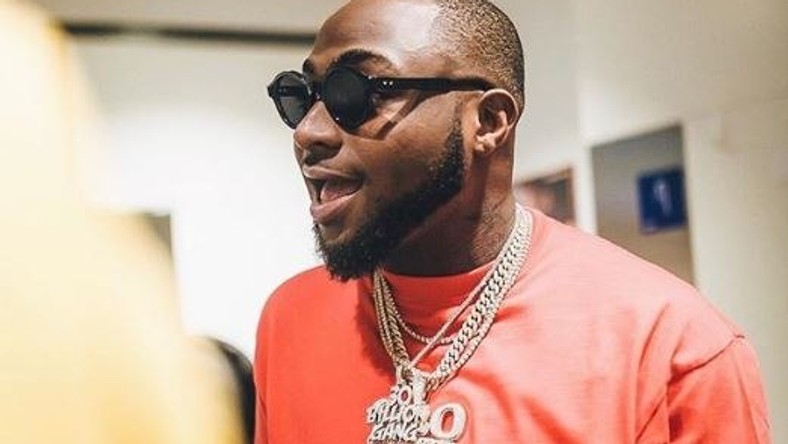 Kemi claims she has connection with the dead and even communicates with them and has had a encounter with Davido's Mother,
Veronica Adeleke
. She claimed that it was further revealed to her the reason Veronica committed suicide.
She wrote;
"CHAPTER FOUR #HNNDavido©
I am too emotional to write. I'm not a writer, I'm more of a speaker and would love to give you this as a FREE video documentary on YouTube. Certain things cannot be shown on camera and must be posted here. Watch my emotions😢😢
There was no @mitchellanuadeleke till November 9th 2018. I'm leaving these archives for Anu, Imade and Hailey. One day they will read them and understand why they didn't grow up together. I have spiritual communication with Vero. Yes I can speak to the dead. There are people who do that in America. People keep INBOXING me about that. I'm not ready for you yet. There's a lot you can learn from me. Many of you don't even know Tyler. I have his powers⚰️🎙️He speaks to the dead and can reach your loved ones. Same with me. I can also do prophecies.

Many of you don't understand what I mean by don't respect the Dead. The DEAD DON'T NEED YOUR RESPECT. Idi Amin, Hitler, Ojukwu, Murtala Muhammad, Abacha, Ghadaffi etc etc are all dead. Why will you respect them? They are talked about in history long after they've gone. Vero will be talked about. @tylerhenrymedium is dynamic. I feel Good chose us both on either side of the Atlantic. Make sure you SUBSCRIBE to YouTube.com/HNNAfricaTV where I will speak on camera to you on chapter 5-10. Vero committed #SUICIDE and I know why. I was the ONLY ONE SHE TOLD.
I did not take it seriously but after that church service on Deji's 40th birthday party and she locked herself in the room when they found her dead, I knew she had "done it". NEVER EVER LISTEN when you hear someone say "I feel like killing myself". I could have done something. This is why when I was diagnosed of #PTSD in prison, I went on @tvcconnect on World Mental Health Day to appeal to those suffering depression to get help. Nobody has said it, Nobody has reported it because this is Nigeria. A country where it's shameful just to even say you have cancer let alone depression and suicide. I will tell you what led Vero to suicide on YouTube.com/hnnafricaTV
The Adeleke Family are yet to react to this post but hit the notification bell to get the latest update on this drama from SephoraNews
Copy the link below and Share with your Friends: