A landlord who summoned auctioneers to invade the home of his tenant whom he believed had refused to pay rent for the past 5 months, has ended up in the offender spot after discovering that his daughter has been the one withdrawing the rent.
Twitter user @BottledPaul who shared photos which showed the state of his friend's house after the raid, said the landlord is now pleading for forgiveness as the policemen he invited allegedly fled with some of the home appliances.
"Landlord just came with auctioneers to raid my guy's house. Nigga came home and found his kids outside. Ended up breaking his dining table and surround system. Only to find out that the landlord's daughter's been withdrawing the rent for the past 5 months. 🤦🏾‍♂️",
he tweeted.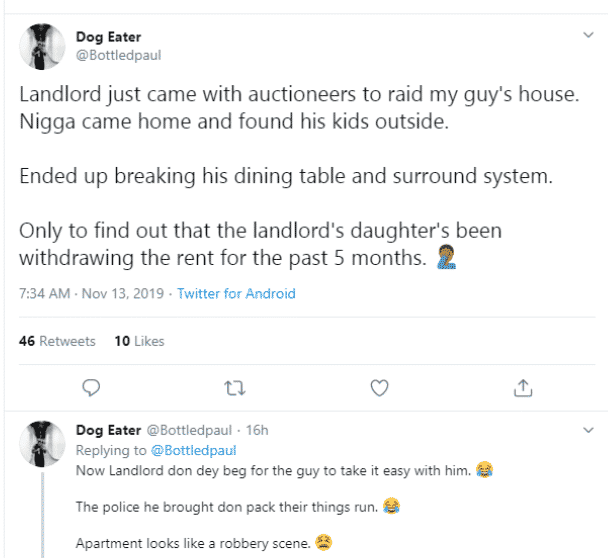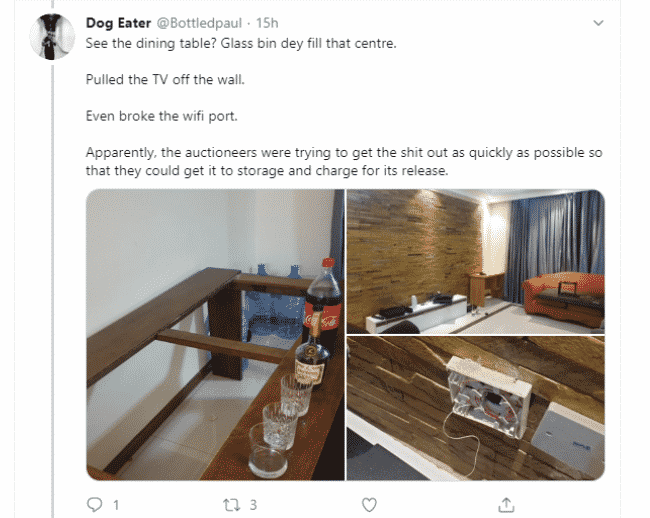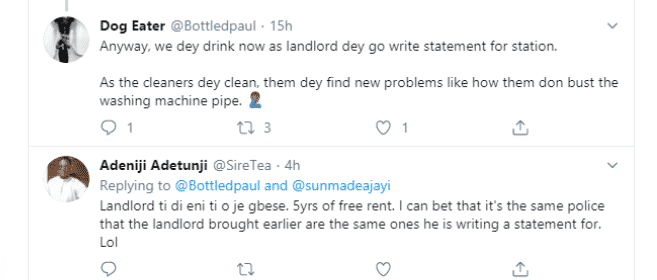 Copy the link below and Share with your Friends: