A Nigerian lady known as Chidinma took to social media to describe how a friend sent her out of his house because of her saggy breasts.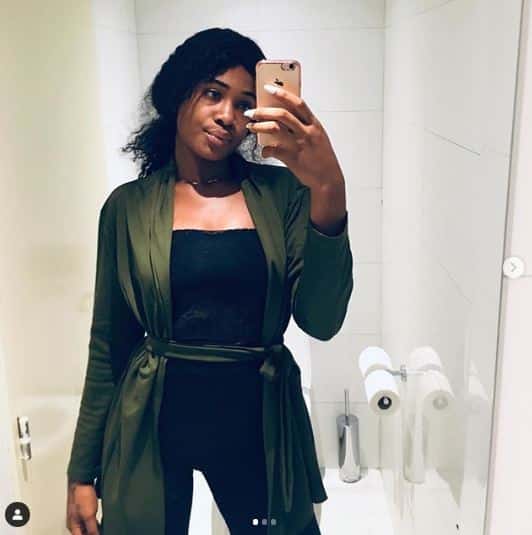 According to the lady, she visited a man whom she met months ago. When she reached the man's house he begged with her to sleep over which she agreed.
Later in the night, the said man asked for sex which she obliged because she was falling in love with him. After stripping and taking her bath, the man questioned her for having a saggy breast.
However, her story was overlooked as the man kicked her out of his house in the middle of the night.
See post below;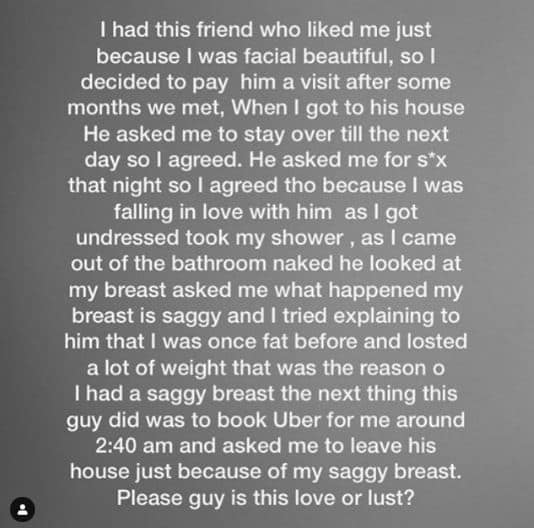 Copy the link below and Share with your Friends: