Relationship activist, Joro Olomofin has shared the dilemma of another unidentified lady. This time, she needs to advise because her husband-to-be hates sex.
Describing her ordeal to Joro, the lady talked about her ex-boyfriend who had a mad craving for sex and would always end up having close to four rounds of sex with her daily. However, she had to break up with him cause he was still cheating on her, despite their mad sex life.
Now, she linked up with her current lover who is the direct opposite of her ex. He cares less about sex and romance. All he wants is a quickie, no long sex or romance.
Stressing further, the lady said she now masturbates to keep herself sexually happy despite being in a relationship. Whenever she complains to him about it, he ends up saying, 'sex is not my problem'.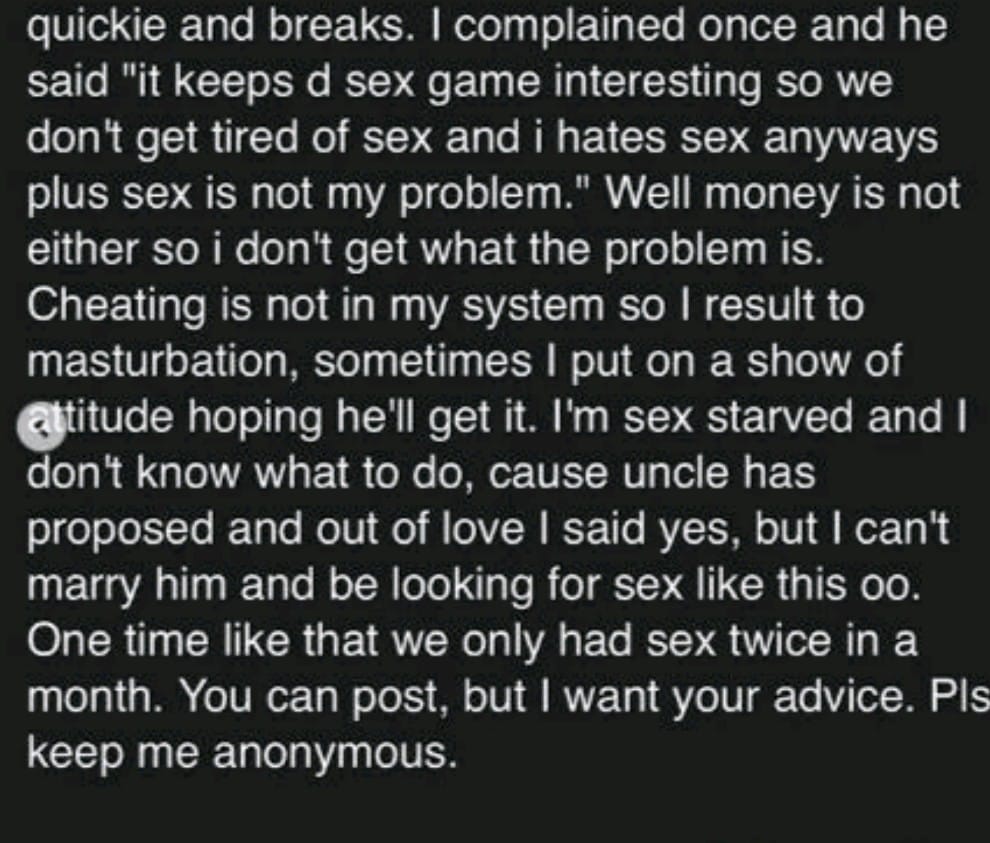 Copy the link below and Share with your Friends: