This is a very uncanny event.
Against conventional societal patterns, a woman was pictured standing at her own funeral and the photo is going viral on Twitter.
According to the Twitter user who shared it, the corpse was fashionably dressed up by her family and made to stand at her funeral.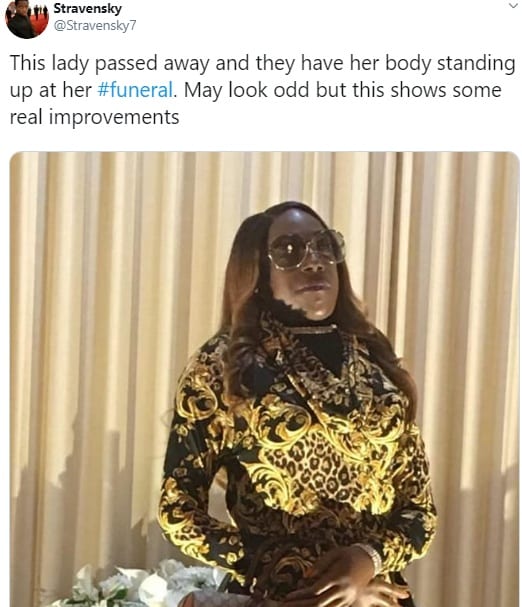 What do you think? is it alright to make a corpse stand or do you think it is awkward?
Copy the link below and Share with your Friends: