It seems the number of slaps given to "Ade" by his father "Craze Clown" will reduce because the comedian has good news to share.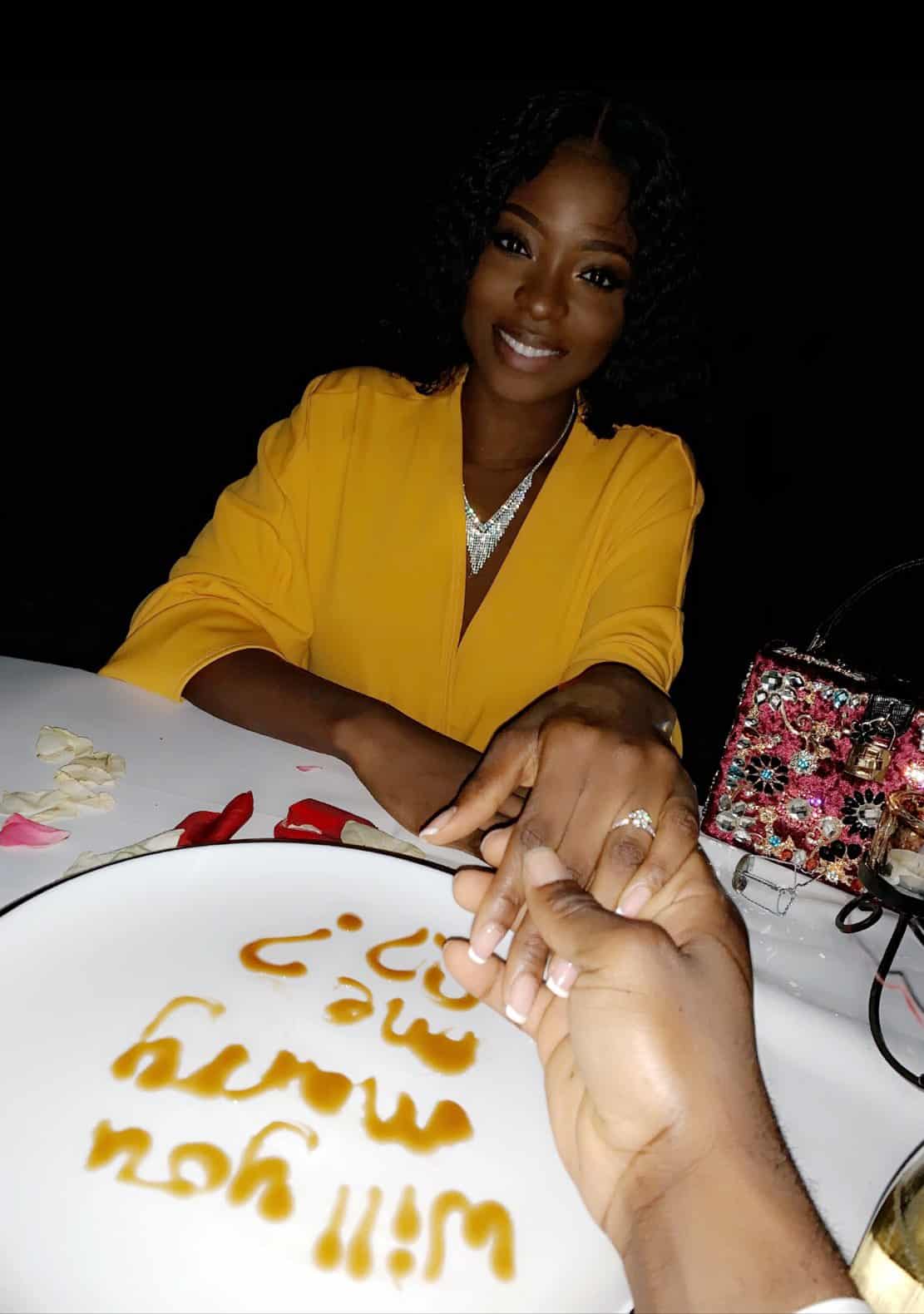 The social media comedian, Emmanuel Iwueze aks Craze Clown aka "Papa" just proposed to his girlfriend and he got a YES!!!
The excited comedian shared a photo of his new fiancee while flaunting her engagement ring and he captioned it "Ending the year a 'Fiancé' ❤️😩🙏🏾💍 Love you babe"
He had earlier stated that 2019 is a difficult year for him, at a point he got depressed and had to quit social media for over 3 months.
He Tweeted:
"2019 really hit me hard but I was able to get up again! Depression never got me that bad! But never again! I took a whole 3 months+ break from social media and content creating… Didn't wanna talk or see anybody but stil step out with a mask made of 'smiles' and 'baba how far".
Copy the link below and Share with your Friends: