A young Nigerian man identified as Obinna has died after he was allegedly stabbed by his Wife in Anambra State South-East Nigeria.
A Facebook user with the name Sarafina Legacy, who shared the story recounted how she warned the dead Obinna not to marry the Lady who is from Nnewi in Anambra State, she also disclosed that Obinna is the only son of his parent.
Sarafina Legacy wrote
"Obinna My Friend I can't believe you're gone. Chai Obinna my friend, I've been crying since yesterday over your demise, so this Nnewi devil finally killed u? I and Tochukwu warned you not to marry this lady but u didn't hear. The worst is that Obinna is an only son. RIP My brother and friend"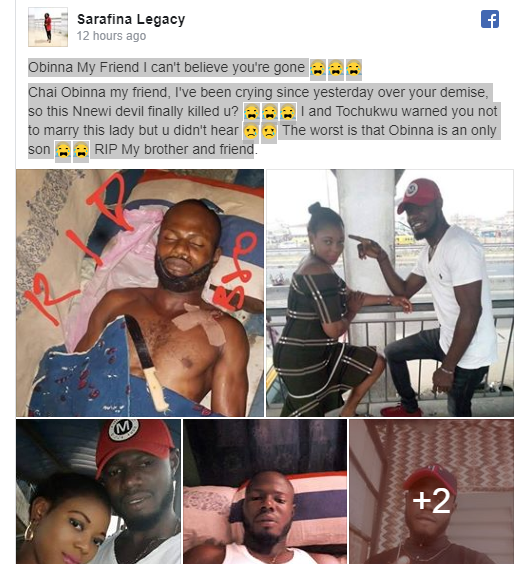 Another Facebook user, Princess Nnenna who confirmed the murder declared the said lady stabbed her husband to death over an insignificant issue.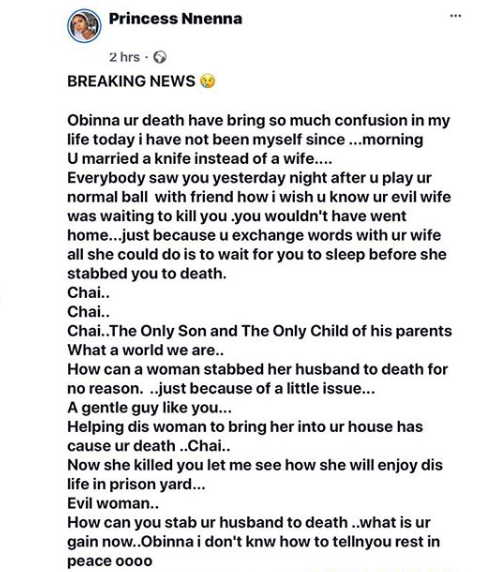 Copy the link below and Share with your Friends: