Children are blessings from God but this popular saying has not been accepted by many people.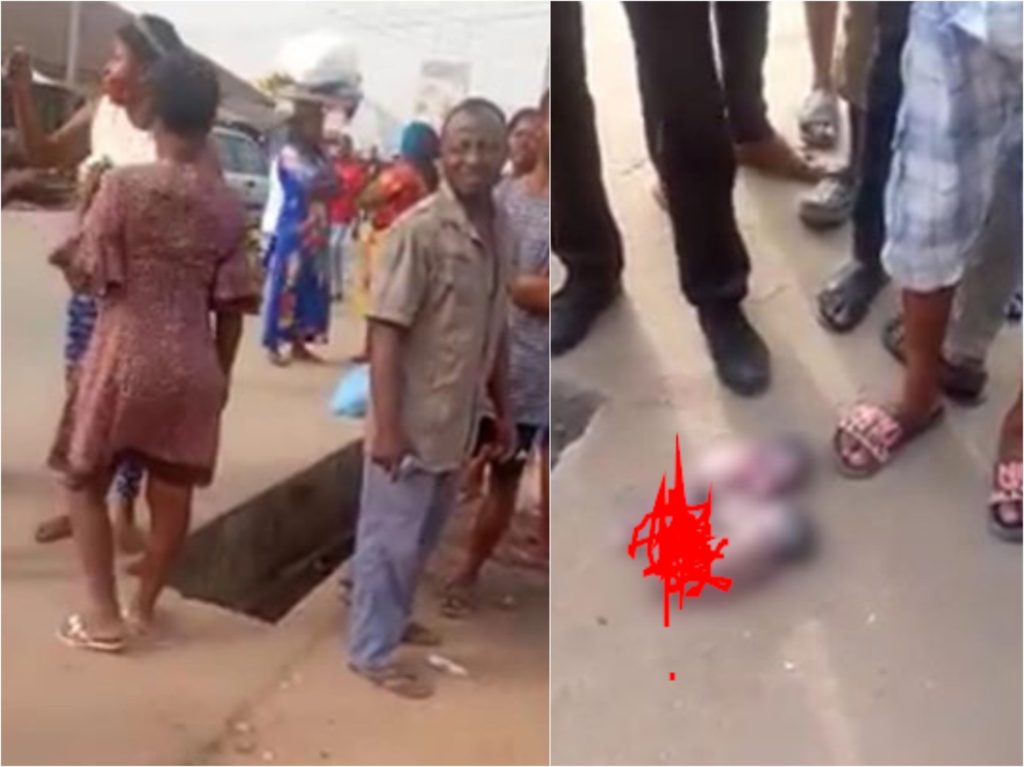 A day-old set of twins were discovered dead after they were obviously deliberately abandoned in the drainage at
Elikpokwodu in Rukpokwu community of Port Harcourt, Rivers State in the early hours of today.
Based on assumptions, the twins were abandoned overnight, they both died after severe exposure to cold and other
environmental factors.
It is suspected the twins who were abandoned overnight died after being exposed to cold and other environmental factors.
The photos were shared on social media
by
Ogbonda Godfrey Nyemovuchi who is from the community and he wrote:
"This evil act happened in my village in Rukpokwu town in Elikpokwodu community.

A young girl gave birth to these beautiful twins last night and dumped dem inside the drains early hours of today. Rip innocent soul..let death locate the bastard of a girl before the end of this 2020 and let it be a miserable one."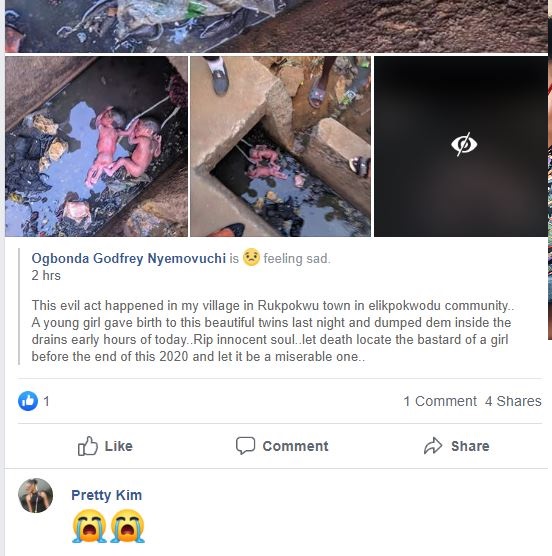 Copy the link below and Share with your Friends: