In a bid to stop the deadly coronavirus from entering the United States, the American Government has declared that virus as a health emergency and some foreign nationals who visited China some months ago have been barred from entering the US soil. This declaration was made on Friday, January 31st.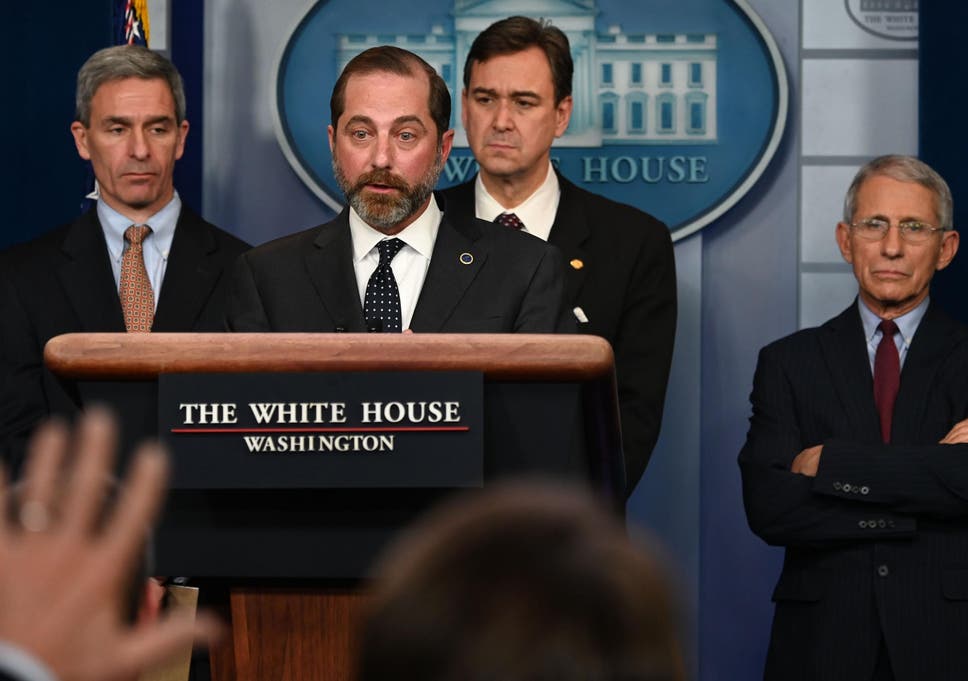 The US Secretary of
Health and Human Services,
Alex Azar announced that U.S citizens that have travelled to China and other affected countries within the past 2 weeks will have to undergo a compulsory 14 days quarantine which is the incubation time of the virus.
This is a temporary means to control the spread of the virus and it will take effect from Sunday, 2nd February. Americans who visited the Chinese mainland will undergo special health screening when they return to America, they will also be subjected to 14 days "monitored self-quarantine".
The move the health screening to more controlled areas, all flights from China to the U.S will be redirected to seven US airports: J
ohn F. Kennedy in New York,
San Francisco,
O'Hare in Chicago,
Seattle, Los Angeles,
Honolulu, and Atlanta.
Azar said;
"Following the World Health Organization decision, I have today declared that the coronavirus represents a public health emergency in the United States.




"The risk of infection for Americans remains low and with these, and our previous, actions we are working to keep the risk low."
Copy the link below and Share with your Friends: